Originally a warehouse constructed in 1937 by Del Webb, the monOrchid building is an excellent example of adaptive-reuse in the city's core. Through ten years of renovation and invention, the building has morphed into a place for collaboration, creativity, and celebration. Today, it houses several local restaurant and retail businesses including Kähvi Coffee + Cafe, Pedal Haus Brewery, Sake Haus, and Phoenix General boutique.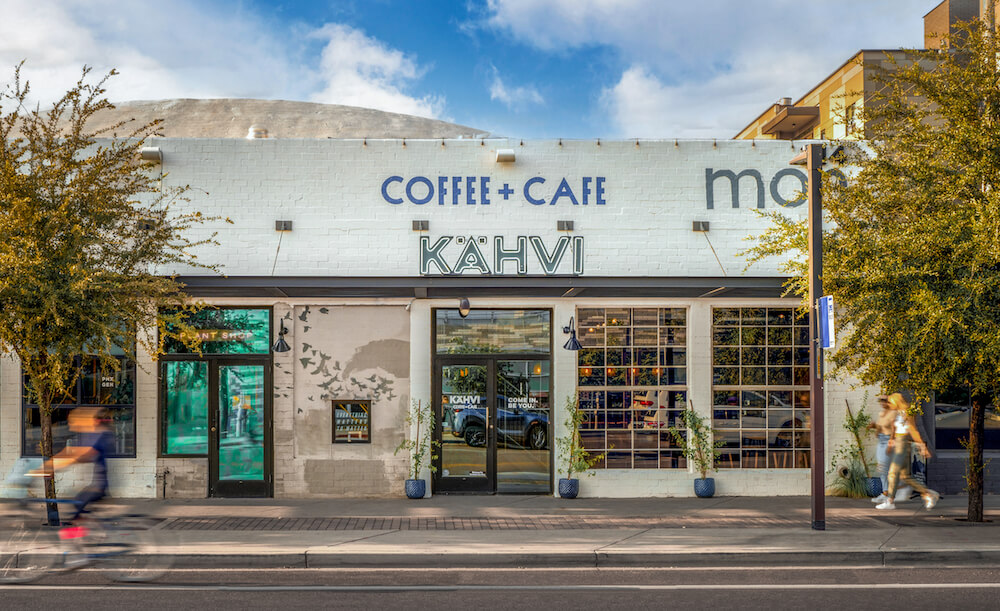 Our dedicated team of event specialists will work with you every step of the way to bring your vision to life. From large-scale corporate soirées to intimate weddings that mark a new beginning, our team puts communication, organization, and attention to detail at the forefront of everything they do. Our goal is to ensure that your special event is seamless and leaves a highly memorable lasting impression for years to come. Build beautiful websites
Best Elementor Addons Plugin. Cross Domain Copy Paste
Best Elementor Addons Plugin. CSS Transform
Best Elementor Addons Plugin. Fast and Lightweight
Best Elementor Addons Plugin.
Samia Kohler
Originally from France, Samia Kohler has a true passion for planning events, developing teams, and managing locations; with 11+ years of rewarding work experience in the fast-paced food and beverage industry, events and co-working space industries within China, Hong Kong and France.
She is skilled in business development, consistently focused on executing the smallest details of highly complex events. As well as being cost conscious and developing solutions to maximize budgets effectively
Director of Catering & Event SalesmonOrchid & Pedal Haus Brewery
Alyssa Santangelo
Alyssa has worked in the hospitality industry for the past ten years, where she initially began her career by serving and bartending. Most recently, she has been coordinating events for all three Pedal Haus Brewery locations developing proposals, managing catering, maintaining client relations, and facilitating day-of-event execution.
She has recently added monOrchid events to her repertoire and now specializes in weddings, corporate functions, and various social events. Her favorite part of the event industry is personally helping clients bring their event vision to life and witnessing their reactions of awe and excitement.
Catering & Events Coordinator monOrchid & Pedal Haus Brewery
Zach Hunter grew up in Springfield, Illinois and is a graduate of Arizona Culinary Institute. After culinary school, Hunter spent time under the direction of Chef Andoni Aduriz at Two Michelin starred Mugaritz, which was named the fourth best restaurant in the world at the time, before moving to New York City to be a part of the opening team for Atera. Hunter spent two years in that kitchen, which also received two Michelin stars during his tenure.
Moving to Austin in 2012, he worked as a part of the research and development teams at Chef Tyson Cole's acclaimed Uchi and Uchiko restaurants, before working at namesake restaurant of James Beard award winner Paul Qui. At Qui, he was instrumental in developing the opening multi-course menu for the restaurant's tasting room. Hunter then opened The Brewer's Table as Executive Chef, working closely with the head brewer to create a seamless connection between food and beer with crossover of ingredients from kitchen to brewery. During this time, Hunter was named Rising Star Chef of the Year, and the restaurant was also named Restaurant of the Year in Austin.
Prior to joining the Pedal Haus Brewery/monOrchid team, Hunter spent three years as Corporate Chef for a reputable hospitality company and oversaw all Creative Development and R&D for the entire company.
Concepts located in monOrchid
A Map of the Murals Near Our Venue
Discover Phoenix's renowned art district right here in our neighborhood. There's a variety of beautiful murals within walking distance of our venue that make for creative backdrops for wedding, engagement, graduation, and corporate photos.